Canmed Terpenes Inc. is a leading producer of naturally derived terpene strain profiles that are sourced from plants found all around the globe. Our terpene strain profiles will add the flavours and aromas lost during your concentrate extraction and purification to give you the aroma and benefits that you will not get without our terpene strain profiles.
We are a family of scientists and staff working toward the development of quality products for our valued customers.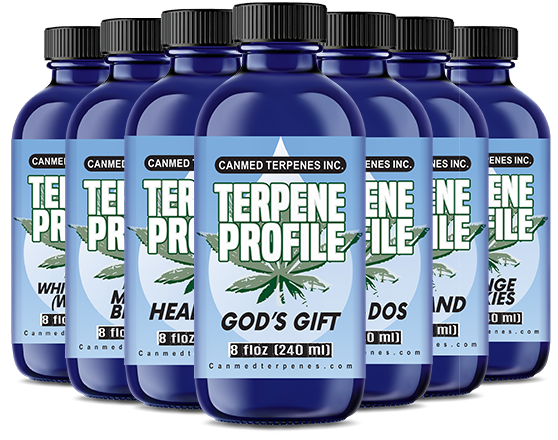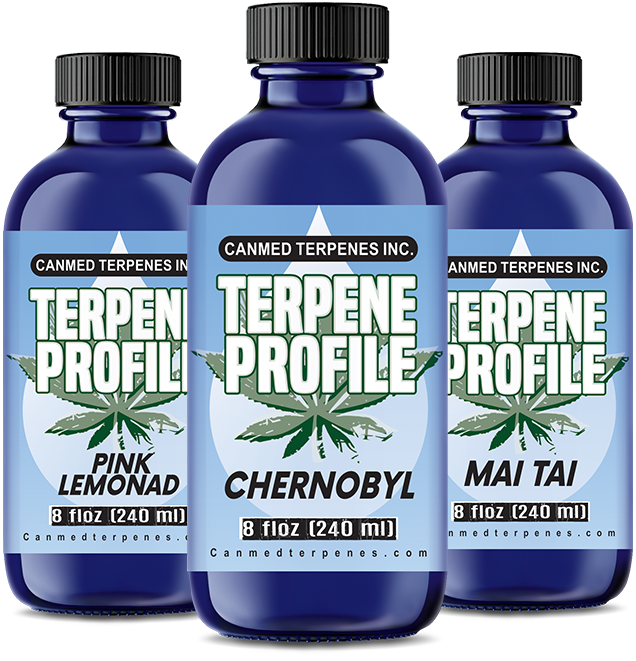 Our terpene strain profiles are:
Our terpenes are 100% free of fillers like PG, VG, MCT, coconut oil, mineral oil and Vitamin E Acetate
We Use and source the raw materials tested and passed safety specifications for residual solvents, pesticides and heavy metals.
We do not add flavors to our terpene profiles to make flavor infused products as these flavors are mostly synthetic in nature.
The Canmed Terpenes Inc. was founded by Dr. Barry Panah Ph.D. with decades of experience in agro-industry, has certification in pharmaceutical quality control from Toronto institute of pharmaceutical technology and has many inventions in chemical industry.