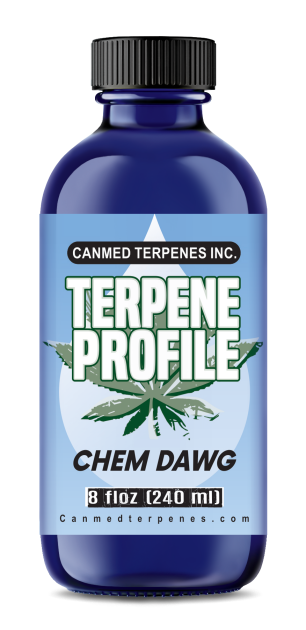 Chem Dawg is a sativa-dominant strain. It has been the parent strain of many world famous Strains, such as Sour Diesel and OG Kush and nobody knows where Chemdawg came from and can get you chatting for hours.
Fragrance:
Pungent, Earthy
Effect:
Happy, Relaxed, Uplifted, Euphoric
Medical:
Stress, Depression, Anxiety, Migraines
Other Terpenes: Humulene, Eucalyptol, Camphene
Looking for wholesale rates?