Granddaddy Purple Profile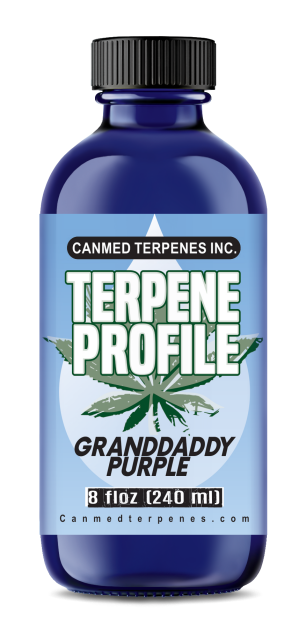 Granddaddy Purple (GDP) Introduced in 2003 by Ken Estes, it is a famous indica cross between Purple Urkle and Big Bud and inherits a grape and berry aroma from its parent. It is good to combat body pain, stress, insomnia, appetite loss, and body muscle spasms.
Fragrance:
Sweet, Floral, Spice, Earth
Effect:
Relaxed, Sleepy, Euphoric, Happy, Hungry
Medical:
Stress, Pain, Insomnia, Depression, Lack of Appetite
Other Terpenes: Beta Caryophyllene, Alpha Pinene, Terpinolene, Limonene, Caryophyllene Oxide, Beta Pinene
Looking for wholesale rates?