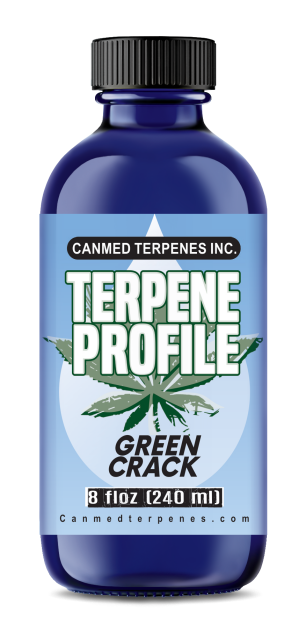 Green Crack is also called Green Cush, or Cush. 75% indica variety of Green Crack comes from an Afghani strain.it has a citrus, earthy, and sweet flavor.
Fragrance:
Citrus, Earth, Wood, Spice
Effect:
Energetic, Happy, Uplifted, Euphoric, Focused
Medical:
Depression, Stress, Fatigue, Pain, Headaches
Other Terpenes: Linalool, Caryophyllene Oxide, Ocemene, Terpinolene
Looking for wholesale rates?