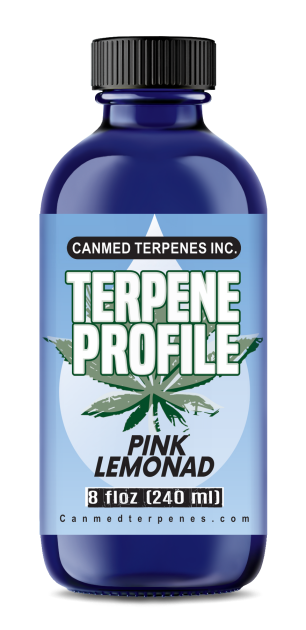 Pink Lemonade is a sativa-dominant hybrid that has smells of fruity mentholated tea, tart lemons and grapefruit.
This strain is ideal for those seeking stress and depression relief.
Fragrance:
Wood, Earth, Pine, Citrus
Effect:
Relaxed, Happy, Euphoric, Energetic
Medical:
Anxiety, Pain, Nausea, Depression
Other Terpenes: Nerolidol, Fenchol, Terpineol, Valencene
Looking for wholesale rates?