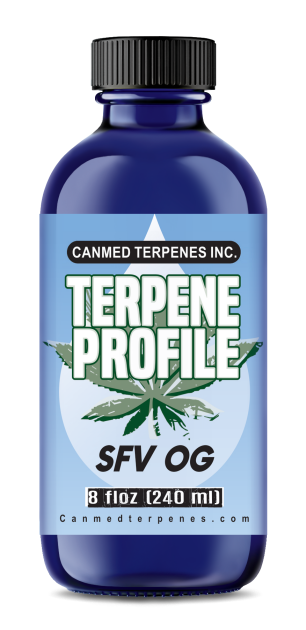 SFV OG is a sativa-dominant hybrid with creeping indica effects and a highly pungent, earthy pine odor. Promotes a happy, creative and peaceful euphoria.
Fragrance:
Pungent, Piney, Earthy
Effect:
Relaxed, Happy, Uplifted, Euphoric, Energetic
Medical:
Stress, Pain, Depression, Nausea, Headaches
Other Terpenes: Phytol, Nerolidol, Geranyl Acetate, Camphene, Pulegone, Terpinolene, Valencene, Caryophyllene Oxide, Citronellol, Geraniol, Borneol
Looking for wholesale rates?