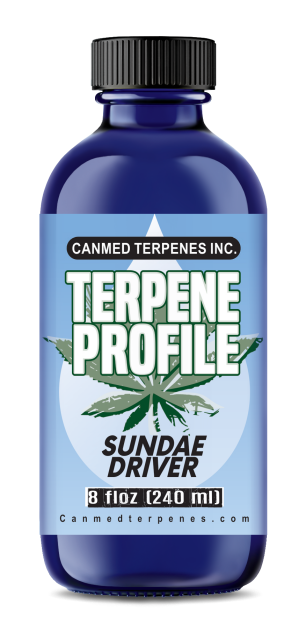 This is indica-dominant hybrid cross of FPOG and Grape Pie.It is high in limonene and beta-caryophyllene. It has sweet, smooth, fruity flavor.
Fragrance:
Green, Earthy, Sweet, Fruit, pungent
Effect:
Happy, Relaxed, Uplifted, Euphoric, Creative
Medical:
Depression, Pain, Stress, Headaches, Insomnia
Other Terpenes: Phytol, Terpineol, Fenchol, Alpha Bisabolol, Nerolidol, Ocimene, Borneol, Camphene, Geraniol, Citronellol, Terpinolene, Valencene, Caryophyllene Oxide
Looking for wholesale rates?