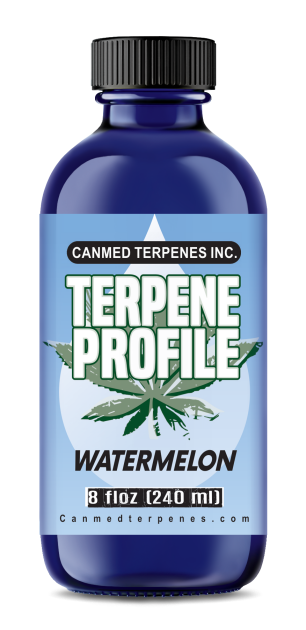 Watermelon is an 80% indica strain. It provides relaxing effects, useful as a sleeping aid or appetite stimulant, it has a distinct fruity watermelon flavor with hint of grape.
Fragrance:
Fruity, Earthy with Hashy undertones
Effect:
Relaxed, Happy, Sleepy, Uplifting
Medical:
Stress, Pain, Anxiety, Depression
Other Terpenes: Fenchol, Ocimene, Phytol, Camphene, Alpha Bisabolol, Guaiol, Valencene, Phytol, Borneol, Linalool, Nerol, Geraniol, Camphen, Camphor
Looking for wholesale rates?